AMV is the leading early-stage venture capital firm investing in digital health
We help founders build transformational digital health companies
What We Look For
We look for teams with integrity, transparency, and deep market and technical knowledge.
Our founders think differently and are unafraid to dream.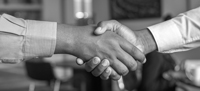 EARLY STAGE
Seed and Series A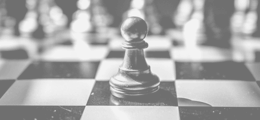 DEFENSIBILITY
Unique Technology
Data-Driven
MARKET
Ripe for Disruption
Massive Opportunity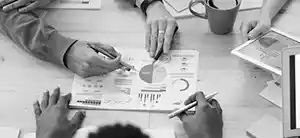 TEAM
True Domain Experts
Passionate and Committed
How AMV Works
With Portfolio Companies
"
AMV understands healthcare far better than other funds we engaged with. Given their depth of expertise, they are in a unique position to contribute meaningful insights and support."
Joy Bhosai
Founder and CEO, Pluto
"
Skip has been a supporter of Evidation since the very, very beginning. He's helped us sort through strategy, HR and operator problems and I trust his advice as a former operator and savvy investor."
Christine Lemke
Founder and CEO, Evidation
"
The AMV team invested early in Reify with conviction. Along the way they have been extremely supportive, patient and helpful as we've scaled our business."
Ralph Passarella
Founder and CEO Reify Health
"
Rich and Skip have been seminal in the growth of our company. I constantly seek their advice for its practicality and insight with their wealth of experience and immense network in the digital health space."
Anne Kim
Founder and CEO, Secure AI Labs
The Right Digital Health Team
Operators with deep domain expertise
About Us
Digital Health is growing at a rapid rate
Since 1965, we have worked with entrepreneurs in life sciences and technology.
We have extensive operating experience as founders of companies. We have an unparalleled network of digital health stakeholders to aid entrepreneurs. We have insight into emerging trends in digital health to discover and evaluate opportunities. Leveraging these assets, we can help you build transformative companies to change the world.
Working with early-stage startups in digital health, technology, and life sciences, we take an active role to assist founders in tackling typical early-stage challenges around hiring, strategic focus, technical development, sales channels, and business partnerships. We partner with other top-tier venture firms when our companies raise later-stage capital.
Our Story
Founding the Venture Capital Industry
Our founder, Pitch Johnson, is one of the earliest venture capitalists in Silicon Valley. He started investing in 1962, forming Draper & Johnson with one of his best friends, Bill Draper. The two of them drove around the fruit orchards of Sunnyvale, Santa Clara, and San Jose in leased Pontiacs, knocking on the doors of any companies that sounded technology-related. Three years later, Pitch formed Asset Management Company.
Driving Innovation
For nearly half a century, Asset Management pushed technology and healthcare innovation to new levels. Some of our early investments included Boole and Babbage, the first venture capital-funded software company; Tandem Computers, the world's first fault-tolerant computers; and Coherent Laser, one of the first lasers for healthcare applications. In the late 1970's, Pitch helped form a whole new industry — biotechnology. In 1980, he and Bill Bowes from USVP founded and invested in Applied Molecular Genetics, known today as Amgen.
Building the Future
Today, AMV continues its diversified approach to venture capital investing by deploying capital in technology and healthcare markets. Our investment team consists of former entrepreneurs with expertise in scientific, engineering and medical fields coupled with years of investing experience. We are now targeting the emerging space of digital health that leverages our expertise in healthcare and technology.

Contact Us
2595 E Bayshore Rd, Suite 240
Palo Alto, California 94303
650.621.8808